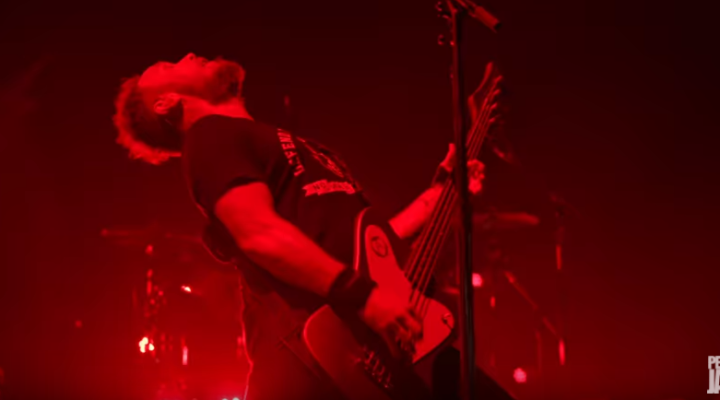 UCI ORIENT recebe o show "Let's Play Two", gravado no estádio do Chicago Cubs, o Wrigley Field, nos Estados Unidos
Formada nos anos 1990, a banda Pearl Jam é um dos grandes nomes do rock internacional e um dos maiores expoentes do grunge, movimento cultural que marcou a juventude da época. Na próxima terça-feira (7), às 20 horas, o grupo norte-americano terá seu show Live at Wrigley Let's Play Two exibido com exclusividade no UCI ORIENT Barra. Os fãs podem adquirir os ingressos antecipadamente pelo site ou nas bilheterias antes da sessão.
A apresentação foi gravada em 2016, quando o grupo formado por Eddie Vedder, Stone Gossard, Jeff Ament, Mike McCready e Matt Cameron se apresentou no estádio do time de baseball Chicaco Cubs, o Wrigley Fiels, nos Estados Unidos. No ano passado os Cubs foram campeões da liga norte-americana de beisebol depois de um século sem conseguir levantar a taça. Vedder é apaixonado pelo clube. "A primeira vez que você entra no Wrigley Field é como entrar em Oz", descreve.
No repertório estão hits da carreira do Pearl Jam que vão desde o icônico Ten (1991) até Lightning Bolt (2013). Também há espaço para covers de bandas como Ramones, Pink Floyd, The Who e The Beatles.
As entradas são disponibilizadas antecipadamente no site da UCI ORIENT (www.ucicinemas.com.br e www.orientcinemas.com.br), nos caixas e balcões de atendimento e as vendas estarão liberadas a partir de HOJE (28).